THINGS TO ASK SIRI
Are you feeling a wee bit bored and/or silly? Perhaps you'd like to know more about Siri. There is a website full of funny things to say to Siri. My fav is the first which enables you to make Siri curse at you. Or you could have her call you something outrageous when she addresses you. My co-worker had Siri addressing her as Goddess of Evil.
hasemillis.hubpages.com/hub/97-Funny-things-to-say-to-Siri
HOW OLD AM I
Here another silly thing to do, perhaps you have nothing better to do than see how old Microsoft thinks you and your friends are. I tried it and the first time it thought I was 31…so I'll take it! Have a look! This is my sister and I. She is 3 years older than me but we just might be a few years older than that!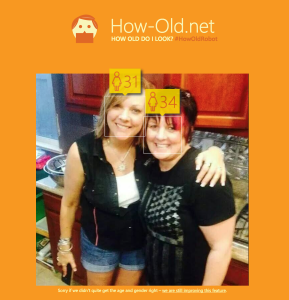 Fell free to insert yourself! http://how-old.net/#results
Want more?
CRAFTING GONE WRONG
Pinstrosity is a pinterest blog dedicated to projects that went awry!
http://pinstrosity.blogspot.com/
BAD THINGS HAPPEN TO GOOD CUPCAKES
How about baking projects that didn't quite hit the mark?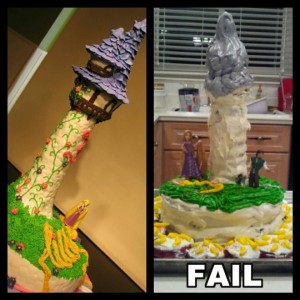 http://myfridgefood.collectivepress.com/22-baking-projects-that-didnt-turn-out-as-planned-6-is-pure-gold/?s=fb
FLIP SOME TEXT
This is an old favorite and everyone is always asking me how to do it.
¡unɟ s,ʇı ˙uʍop ǝpısdn ʇxǝʇ dıןɟ
http://www.flipmytext.com/