Did you get a shiny new device for Christmas, Hanukah, Qwanza or whatever you celebrate? Here are 5 resources for getting your tech savviness in check!
1. Go to your carriers' website.
There you will find a plethora of good info about your device. For example, if you just got a brandy new Samsung Galaxy Note 4 and you have it through Verizon you can simply type www.verizonwireless.com/support and here are the things you can do there: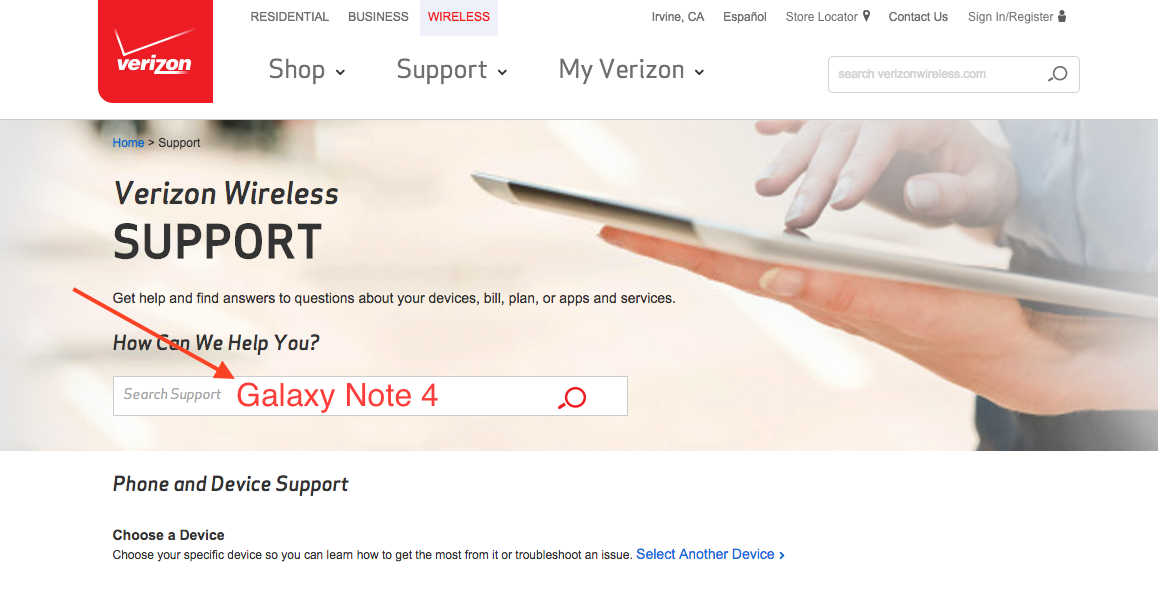 Download a user manual
Ask questions in a forum
Check FAQ's
Watch videos
Complete interactive tutorials
All the carriers have great info it's just a matter of navigating around to find it.
2. Go to the Manufacturer's Website
Lo and behold look what I find when I got to Samsung's website (I got there by Googling the device + support)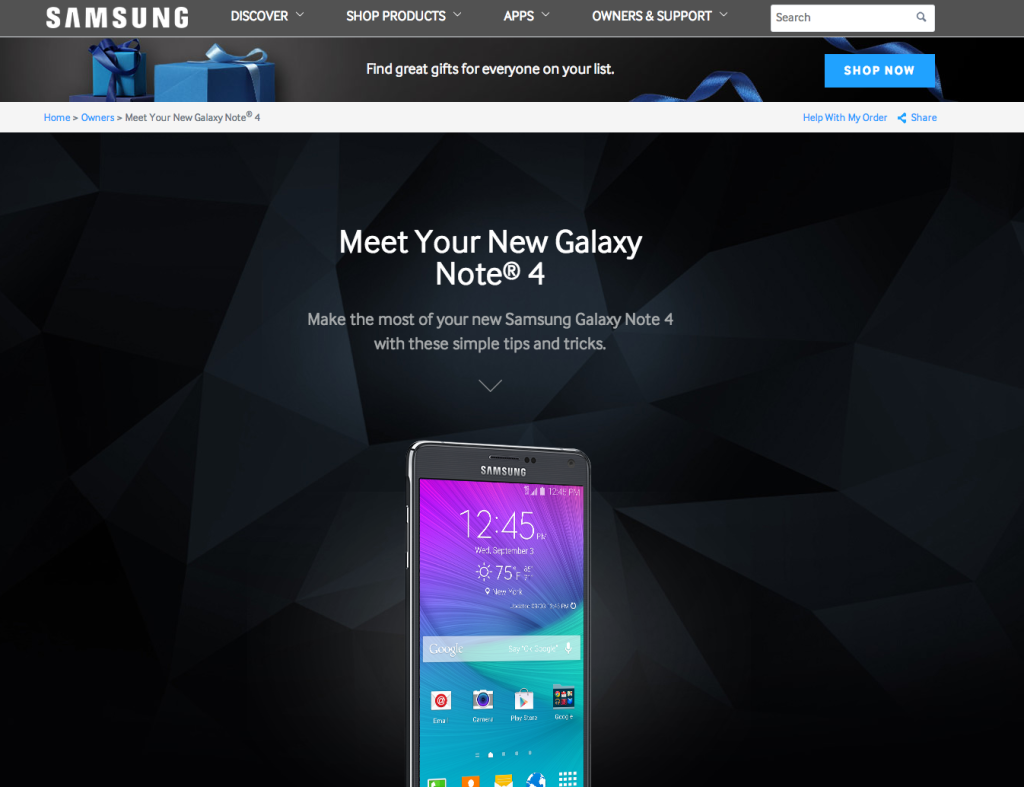 3. Google It
Again, using the Note 4 as an example, look at all the good stuff the world wide web has to offer when I goggle it.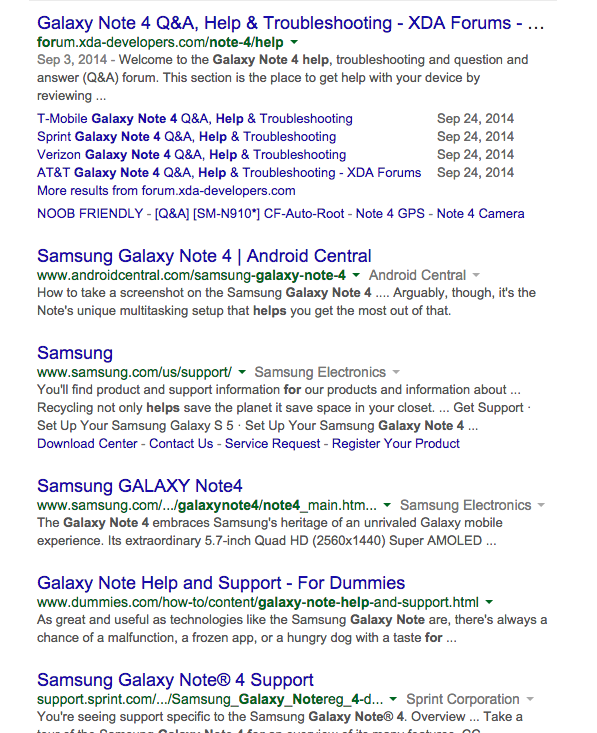 Here are some terms you can use:
Galaxy Note 4 help
Galaxy Note 4 support
Galaxy Note 4 how to
Galaxy Note 4 manual
4. CNET
CNET is a great resource for all things Gadget!
Here's what you'll see if you type in your device: Articles, Videos, Galleries (Photos) and Reviews Oh my! There are 4281 articles on the Note 4 alone and you'll see many of them are "How-tos."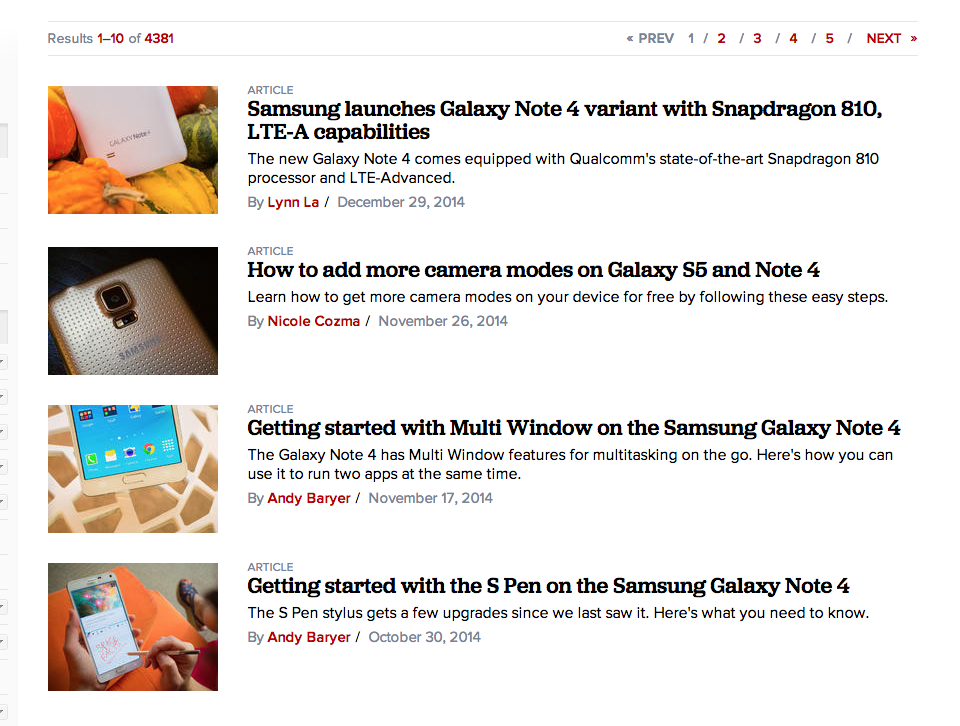 5. Amazon Kindle or iTunes
If all else fails and you are the type that likes to curl up ad read a manual, if you haven't already downloaded it from the Carrier or Manufacturer's website, you can find some great tips & tricks manuals on all devices on Amazon that you can download right to your device. Hopefully a device you already know how to use!
These are fantastic guides that will school you on basic use and the other 90% of the phone/device features that most of the world never uses! The prices are pretty reasonable. You can typically find a CNET branded book for $3.99-$5.99. Well worth it to get the most out of your device!
One hint, when you search on Amazon, be sure to select "books" as the category or you'll spend some time shopping for the millions of available accessories!